Bud's uses a computerized estimating system called CCC Pathways & Digital Imaging.

Resistance Spot Welder (Factor like Spot Welder)
We use a resistance spot welder which makes factory like welds.  While other shops are drilling holes in your vehicle and using a wire-welding method, we only use the best equipment to ensure factory-like spot welds. 

We use a Duz-Mor 360 frame rack which allows us to pull and straighten the frame and repair structural damage to your vehicle.  With the Duz-Mor 360 we can make pulls in any direction.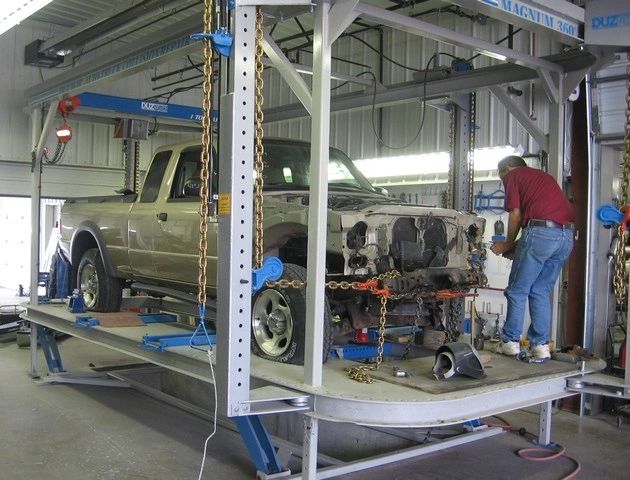 With our hoist we can do 2 or 4 wheel alignments and other mechanical work.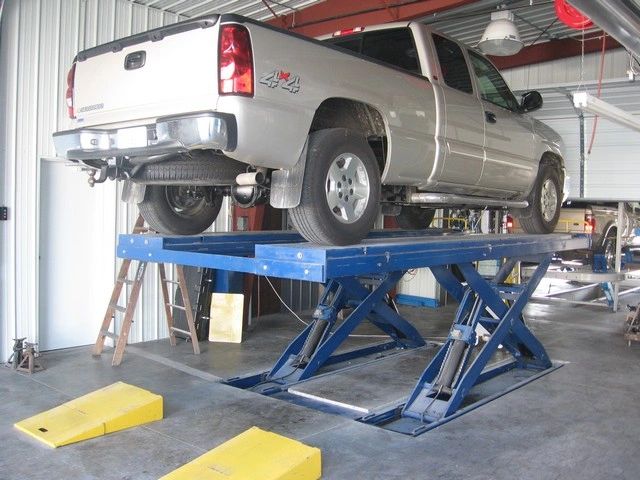 Touch Computerized Measuring System
An accident, even a minor one, can affect your whole vehicle and sometimes damage isn't readily apparent to the eye.  By using the Touch Computerized Measuring System we're able to detect all damage at the estimate stage.  It allows us to measure frame and structural components before, during, and after pull work.

We utilize two Spraybake Prep Stations.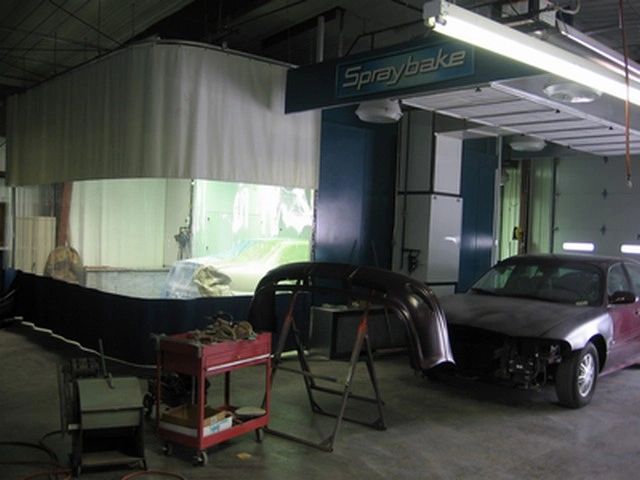 Dupont Computerized Paint Mixing System 
Our computerized mixing system allows for decreased paint mixing times, more precise and up to date color matches, as well as allowing us to mix precise quantities for less waste.
Spraybake Heated Downdraft Paint Booth with Bake Cycle.
Not only do we paint cars in our Baking Booth to reproduce factory finishes but we also remove the pieces which need painting to ensure the job gets done right.
.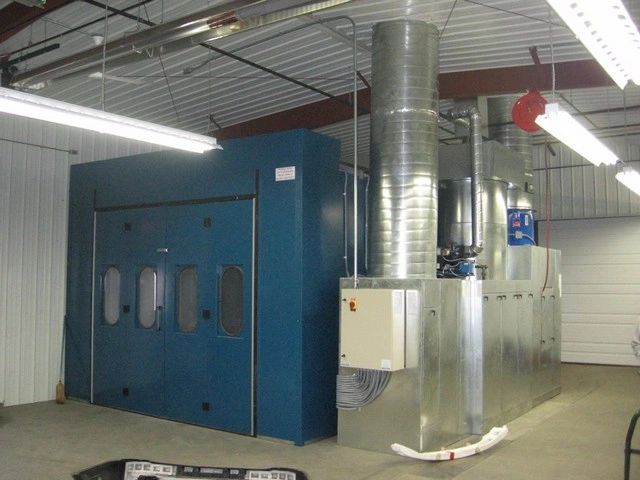 Syracuse Bud's Body Shop Inc.
      107 W. Chicago St                                                                                                                        Hours: 
      Syracuse, IN 46567                                                                                                      Mon - Fri:  8 a.m. - 5 p.m.
   Phone (574) 457-3037                                                                                                Saturday: Appointment Only
   Fax (574) 457-3070